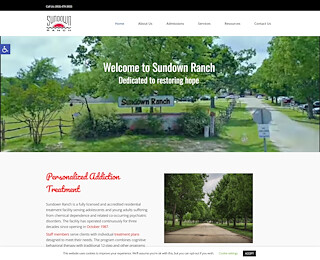 Addiction to alcohol or drugs can take a lot away from a person. Those suffering from addiction often face losing their family, friends, and even their jobs. When children or young adults are chemically addicted, it seems so much sadder. Many people, regardless of their age, suffering from addiction, also feel like they lose a part of themselves to their addiction. It is understandable that addiction and depression are often found to be co-diagnosed because addicts do experience a lot of loss. Some might lose their possessions, while others lose their loved ones, and some can lose their health. Addiction takes a toll on the human body and mind, and both need to be treated for the person to be able to get their life back on track.
Children's Addiction Treatment Center in Fort Worth
Getting life back on the right track after suffering from addiction can feel daunting and impossible, as there are many obstacles that stand in your way. Many people will even have doubts that your child will ever make it back onto the road to recovery, which is one of the reasons why support is so important. Your child does not have to fight the battle alone. Instead, you should turn to our team Sundown Ranch. We are a rehabilitation facility that focuses on healing your child's mental health along with their physical self. We can provide your child with a personalized recovery program that is tweaked to fit your individual needs. We can offer your child the support you need during treatment and after treatment. Our facility is dedicated solely to helping children and young adults who face a chemical dependency, which is another reason why our services are unique.
Unique Treatment Center with a Unique Approach
We are a small facility of approximately one hundred staff members that means that your child will get the best possible care with more chances of one on one interaction with staff members. We are completely licensed and accredited, and serve approximately fifty clients at a time. We only treat children and young adults who have chemical dependence along with psychiatric disorders. For more than thirty years, we have been helping children and young adults face their chemical dependency, and treated their disorders with cognitive behavior therapy. You can rest assured that your child is in good hands when you trust our team at Sundown Ranch. We have the psychological tools that are required to help your child get their life back the way it was before addiction took over. It can be difficult to admit that your child has a chemical dependence, but the best thing you can do is help your child get the help they need.
Reach out Today for more Detailed Information
You should not hesitate to reach out to our team at Sundown Ranch to learn more detailed information about our addiction services. Our team will be happy to answer any questions that you may have about our treatment program, and guide you through our treatment process from start to finish.
Sundownranchinc.com
9034793933
3120 Co Rd 4413 2318
Canton TX 75103 US