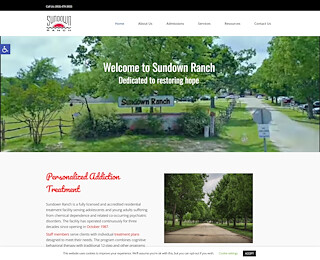 When you or a loved one suffers from an addiction, you are going through one of the most challenging times in your life. You may feel as if there is no hope. You may have tried to stop taking drugs or alcohol, but without professional help, you may fail. You can regain your life and take control of your happiness with help from our addiction treatment center in Dallas.
Do I Need Help With My Addiction?
Many people don't realize or admit that they have an addiction to drugs or alcohol. You may notice some signs that could indicate you are suffering from an addiction. If you feel sick or simply cannot cope for any length of time when you stop taking the substance, you might have an addiction. Addiction impacts both the body and the mind. At our addiction treatment center in Dallas, we know that addiction is a disease. We help guide you through treatment so you can learn to live a happy and healthy lifestyle without the use of substances.
Addiction Treatment Services
Addiction treatment is different for every individual. When you first come to our addiction treatment center in Dallas, our experts will examine you and evaluate your needs. Then, we can design a treatment program that we customize to your needs. Throughout the program, our team of compassionate experts is here to help you every step of the way. We give you the tools you need to overcome your addiction and learn to live without substance abuse. We provide a safe, comfortable, and appealing environment where you can get affordable addiction treatment.
What is the Best Treatment for My Addiction?
There are many types of treatments that will help you overcome your addiction. The best treatments are often a combination of a variety of methods that work best for your individual case. We use many different options at our addiction treatment center in Dallas. Some of the treatments include group, individual and family therapy, modified 12-step programs, spirituality groups, chemical education, physical fitness, experiential therapy, and recreational activities, among others. We create an individualized plan that will be most likely to help in your particular case.
About Sundown Ranch
At Sundown Ranch, we specialize in chemical dependency treatment for adolescents and young adults ages 12 to 24 years of age. We have a team of highly trained, compassionate professionals who are non-judgmental. We have a nurse available 24/7, and we medically supervise all client treatment services. Our team works together to ensure that your treatment plan is successful. We evaluate your progress and modify the treatment whenever necessary. We have a beautiful environment where we offer plenty of outdoor activities such as fishing, camping, volleyball and more. We create an individualized discharge plan that will help you return to your regular activities and home life. We provide family therapy, so you have support from loved ones. With help from our addiction treatment center in Dallas, you can create a new life and lead a happy and healthy life after addiction.
Sundownranchinc.com
9034793933
3120 Co Rd 4413 2318
Canton TX 75103 US