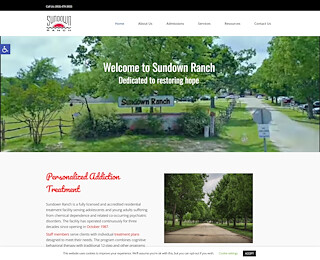 When you realize that you have an addiction to drugs you know that you need to stop taking them and begin living an authentic life. It is hard to overcome drug addiction on your own. You need professional drug treatment near Dallas. A reliable drug rehab center has years of experience helping people just like you overcome their addictions. If you are ready to start your treatment, we are here to provide compassionate, caring support.
Master Treatment Planning
Everyone is different and they each need a recovery treatment plan that will work best for them. The first step in drug treatment near Dallas is a complete physical and mental assessment. You will undergo a physical to ensure that any treatments we provide are healthy for your body. We also consider your family medical history. Then we assess your psychological condition. Once complete, we create a treatment plan that is individualized to your specific needs.
There are many treatments that will be included as part of your recovery plan. These include medical services, nutritional services, recreational services, family therapy, academic services and discharge planning. The entire plan is meant to guide you through the recovery process in ways that are most likely to be successful and prevent relapse.
Medical services of a nurse and doctor are available at all times to ensure that you remain healthy throughout your recovery process. We can treat most health issues on site and also provide emergency services when necessary through UT Health East Texas in Athens.
We pay close attention to your nutritional intake while you are in recovery at our drug treatment near Dallas. Our kitchen provides high quality seasonal menus and a salad bar. If you require special menus they will be provided.
Many of our clients are away from their regular studies while attending rehab. We offer fully accredited junior high and high school programs through our charter school. Credit recovery is possible for those who are in need.
Recreational Services
Recreational programs are a large part of drug treatment near Dallas.  We offer a wide variety of healthy fitness programs including an outstanding equine therapy program. We have a 12-step wilderness trail around our property that incorporates the use of our outdoor space to enhance the recovery process.
Our therapeutic outdoor experiential challenge program, also known as the ropes course, is the ideal place to learn new skills for dealing with your addiction and with life. The course puts clients in physically, emotionally and intellectually challenging situations where they learn life skills. Some of these include such things as cooperation, trust, problem solving, goal setting and self awareness.
Throughout your drug treatment near Dallas you will learn many skills that you will be able to take with you as you go back to your life. Most importantly, you will learn how to replace negative behaviors with healthy, positive behaviors to enhance the quality of your life. You will be able to go back home with the confidence and ability to build a new, happy and productive life.
Drug Treatment Dallas
Sundownranchinc.com
9034793933
3120 Co Rd 4413 2318, Canton, TX 75103
View Larger Map
We welcome your comments!